Kawartha Football Academy
Extraordinary results require extraordinary efforts. From Team Meetings, to Film Study, to Practice, and then to Game Day, the Academy aims to perfect all factors of preparation to ensure success when it counts.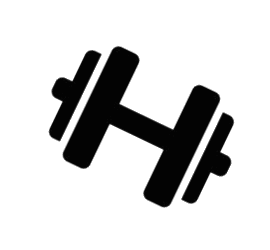 Understanding what is takes to earn your stripes. The Academy promotes competition every second of your enrolment, from competing for a spot, to competing for a Championship.
With Student-Athletes coming from all over, you will have the opportunity to rise as a leader, whether it be in the weight room, Pre-Game speeches, or in your Position group, we will expect you to rise. Iron Sharpens Iron, Leaders Make Leaders.
Training Camp in August, the Season taking place throughout all of the Fall, and then Off-Season Training in February, it'll take all of us to achieve our goals. Put in the Work, have Trust in the Process, and collaborate in the world greatest Team Sport.
Our Vision
The goal of the Kawartha Football Academy is to promote its best Student-Athletes in the Kawartha and surrounding area. In the pursuit of being your best self, Kawartha Football and its Student-Athletes strive for excellence in the classroom, community, and on the field. Kawartha Football brings innovation to the football community, which includes higher measures of Student-Athlete accountability, recruitment support, leadership opportunities, and player development in both in-season and off-season. We look to compete against the elite teams of Ontario, allowing our Student-Athletes to achieve their goals.
​
The Kawartha Football Academy is only open to Student-Athletes that attend Secondary Schools that DO NOT offer 12-Man Tackle Football opportunities.
- August Training Camp will take place from August 9th to 12th for 3 Hours each day. Times are TBD.

- Practices begin August 16th and will go from 6-8pm on Tuesday and Thursday nights.

- Players will also have Team Meetings, Team Bonding Activities, and Private Training Opportunities throughout August and going into the Season.
- Games will begin going into September and can go as late as the end of November. There will be a minimum of 6 Games schedule for the Fall, to potentially 9 total Games. Competition will be against Select Ontario High Schools, and a schedule will be released mid-July. Games will take place during the week.
- Players and Coaches will travel by Team Bus. If Players are from south of the 115 Hwy (Clarington, Cobourg, Courtice, etc.) and if the Team Bus is headed toward that direction, we will pick Players up on the way to the game.
- All Practices (including Training Camp) will take place at Holy Cross Catholic School in Peterborough at their new Turf Field Facility.
- After the Fall Season, we will schedule 3 Indoor Practices. 1 will be located in the gymnasium for a Team Workout. 1 will be located at the Hastings Indoor Turf Facility for a Team Practice. The Final one will be an integrated practice against another High School Team in Ontario.

- These Practices will take place early December, and then the players will have 4 Weeks Off before entering Off-Season Training in January-February.
Please Complete the Player Recruitment Form below. More information will be emailed to you regarding next steps once you are officially entered into the System as a Kawartha Football Prospect.
After submitting your info, we will send back a confirmation email within 48 hours, along with adding your information to our Academy system so you don't miss any information moving forward!
​
Email kawarthafootball@gmail.com for any additional questions on our Academy program.